型号:LS-28-DRSM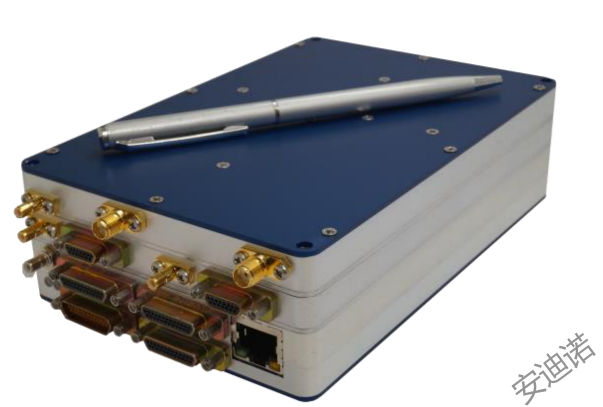 Version:0.9 StartHTML:0000000105 EndHTML:0000006808 StartFragment:0000000141 EndFragment:0000006768 The Lumistar LS-28-DRSM Modular Dual-Channel Receiver/Combiner Recording and Telemetry Processing System offers a small profile low-cost high-performance multi-band multi-mode COTS
solution for a full up modern Telemetry Receiving System application. The unit functions as an independent data & tracking receiver/recorder/data processor in one small package.
The LS-28-DRSM is an advanced technology Dual-Channel Receiver/Combiner employing the most current sophisticated Digital Signal Processing (DSP) technologies. The LS-28-DRSM supports independent two-channel reception and/or combining of up to six RF bands including E, S, Lower-L, Upper-L, P, C, (as well as customer defined bands from 250MHz to 7 GHz). Each RF input is converted to a fixed 70 MHzintermediate frequency (IF). These IF signals are then digitized by a two-channel digital receiver. The IF receiver provides
diversity combining as well as 2-channel independent mode operation. The system has a provision for direct PCM bitsynchonization from external sources as well for Combined or Independent channel data from RF or IF.
Digital multi-mode demodulation options include Multi-Symbol PCM/FM, SOQPSK, BPSK, QPSK,
OQPSK, SQPSK, AQPSK, AUQPSK, PCM/PM, and Multi-H CPM. Sub-carrier(s) demodulation can
also be provided, other formats available upon request.
In addition to the digital FM demodulation, traditional analog single-symbol FM demodulation is included. PCM code converted output data is provided simultaneously to both TTL and high speed differential (RS422/485 signal standards). Optional IRIG Chapter10 UDP time stamped data packet outputs in throughput mode are available. Other formats are available. Standard user features such as O-scope Eye Pattern and Constellation diagram displays, IF spectral displays at 70 MHz, Bit Error Rate Reader and a Data Modulator are included at no additional cost. The LS-28-DRSM is compatible with any Operating System and is controlled and statused either serially (USB or 232) or via a GigaBit Ethernet connection. All Ethernet receiver command and status controls are TCP, and the resulting user displays and data streaming is via UDP ethernet. The unit has the ability to optionally record 32 GB of demodualted data (minor frame time stamped) for each channel (CH1/CH2/Combined). The unit is
powered from a single DC power supply from +9V to +42V, consuming approximately 45 W.