Model: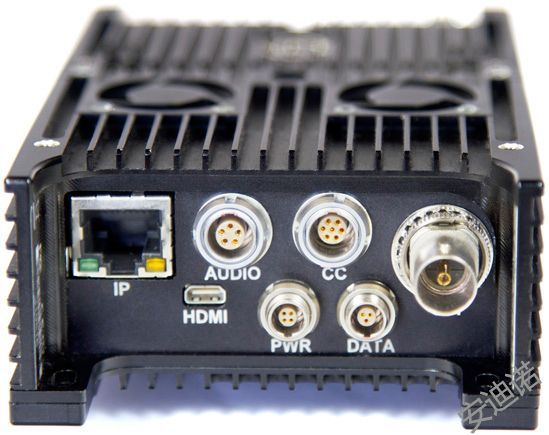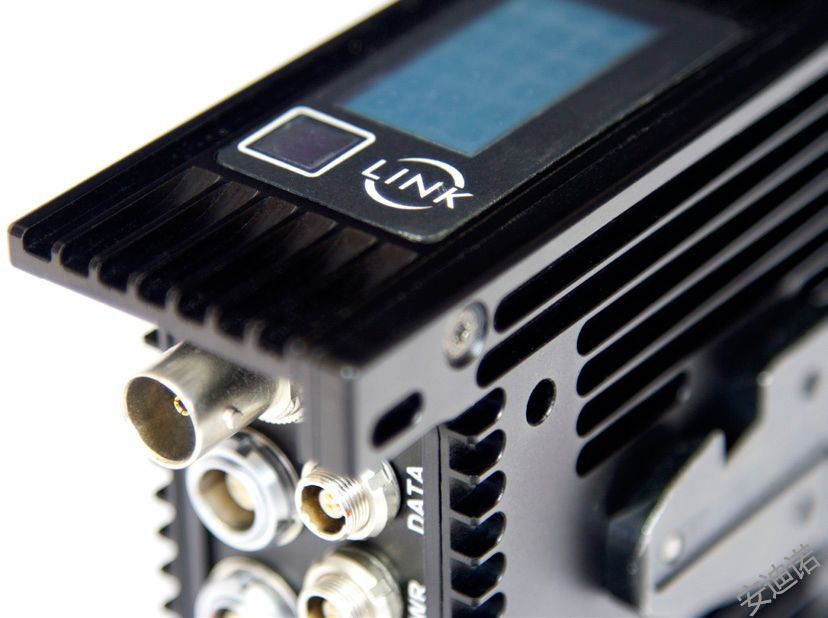 Camera Transmitter
The L1700 range of wireless transmitters represent the next generation of flexible wireless systems from Link. Now even more powerful this new range is the most compact and versatile available. With multiple inputs and mounting options this unit can be mounted to full broadcast camera for sports broadcasters or ENG camera for news or even a prosumer camera to broaden the market reach further. With user interchangeable RF modules and a range of software options the Link L1700 continues the line of innovative, high performance RF transmitters.
Key Features
■ H.264 Very Low Latency Encoder
■ HD-SDI / 3G HD-SDI / HDMI / Composite input
■ Wi-Fi Control
■ Docks with L1750 range of TX modules
■ Intergrated Camera Control (requires L1750 for UHF reception)
Typical Applications
■ Event Coverage
■ Newsgathering
■ Sports Coverage
SPECIFICATIONS
Transmitter
■■
L1750-1927 1.95GHz to 2.7GHz frequency range
■■
L1750-3239 3.2GHz to 3.9GHz
■■
L1750-6471 6.425GHz to 7.125GHz
■■
L1750-6875 6.8GHz to 7.5GHz
■■
DVB-T at bandwidths of 6 / 7 / 8 MHz
■■
LMS-T proprietary modulation for enhanced mobile operation
■■
LMS-T bandwidths of 3, 4, 5, 6, 7, 8, 10, 12, 14, 16, 20 or 24MHz with 2 carrier density options
■■
Optional Link Digital Pre-Distortion for enhanced adjacent channel performance
UHF Receiver
■■
410MHz to 490MHz frequency range
Encoder
■■
20ms to 1340ms latency depending on operational mode
■■
H.264 4:2:2 8-Bit to 1080i 60 high 4:2:2 level 4.1 (L1730)
■■
H.264 4:2:0 8-Bit to 1080p 60 (L1731)
■■
1920, 1440 & 960 horizontal resolutions at 1080i
■■
1280, 960 & 640 horizontal resolutions at 720p
■■
2 stereo audio pairs MP1L1 and MP1L2
Frame Rates (FPS)
L1730
■■
1080i 25/29.97/30
■■
720p 50/59.94/60
■■
1080p 23.98/24
L1731
■■
1080i 25/29.97/30
■■
720p 50/59.94/60
■■
1080p 50/59.94/60
Video Inputs
■■
SDI / HD-SDI (L1730) / 3G SDI (L1731) (BNC)
■■
HDMI (Type-D)
■■
Composite (Lemo)
Audio Inputs
■■
Embedded audio over SDI / HD-SDI (L1730) / 3G SDI (L1731)
■■
1 analogue audio stereo pair (Lemo)
■■
Mic / Line level support with phantom power
■■
Headset audio input
ASI (LEMO)
■■
Input (for service multiplexing)
■■
Output
■■
Input and Output on multifunction pins
Network (RJ45)
■■
100Mbit/s Ethernet
■■
Output Transport Stream over UDP or RTP
■■
Integrated webserver for control
Network (WIFI)
■■
2.4GHz
■■
Mobile phone / tablet friendly web pages
Camera Control (LEMO)
■■
Support for various professional broadcast cameras
■■
Used in conjunction with an L1750 module
■■
Dual channel wet tally 12V output
Data Inputs
■■
RS232 input relayed to receiver e.g. for external GPS unit
Headset (3.5mm jack)
■■
Headset microphone audio selectable as audio source
■■
Primary audio channel monitoring ‡
User Interface
■■
OLED display for enhanced visibility
Docking Module Interface
■■
Docks with L1750 transmitter / UHF receiver
SPECIFICATIONS
Power
■■
Power supply via Lemo e.g. to connect to D-Tap power source
■■
Extended operation voltage range 10V to 32.2V
Power Consumption
■■
Nominally 15W in standard configuration (with L1750-1927)
Dimension
■■
135 (L) x 40 (H) x 83 (W) mm (inc. Removable heatsink mounts, exc. RF
■■
connectors)
Weight
■■
550g (including removable heatsink, excluding antennas) ‡
Enviromental
■■
Operating Temperature: –10º C to +50 C ‡
Notes
■■
‡ Availability subject to confirmation.
■■
Some features specified are available via optional licenses
■■
Not all encoder interface options are concurrently available
■■
We reserve the right to change specifications at any time without prior notice
09/14 - Rev 1
RD001671
© 2014 Vislink Group. All rights reserved. All other products or services referenced herein are identified by the trademarks or service marks of their respective
companies or organisations. Note: Vislink reserves the right to change specifications without notice. Please contact your representative to confirm current specifications.
www.vislink.